6TH ANNUAL COCKTAIL MIX-OFF
Sunday, January 26, 2020 from 6pm to 9pm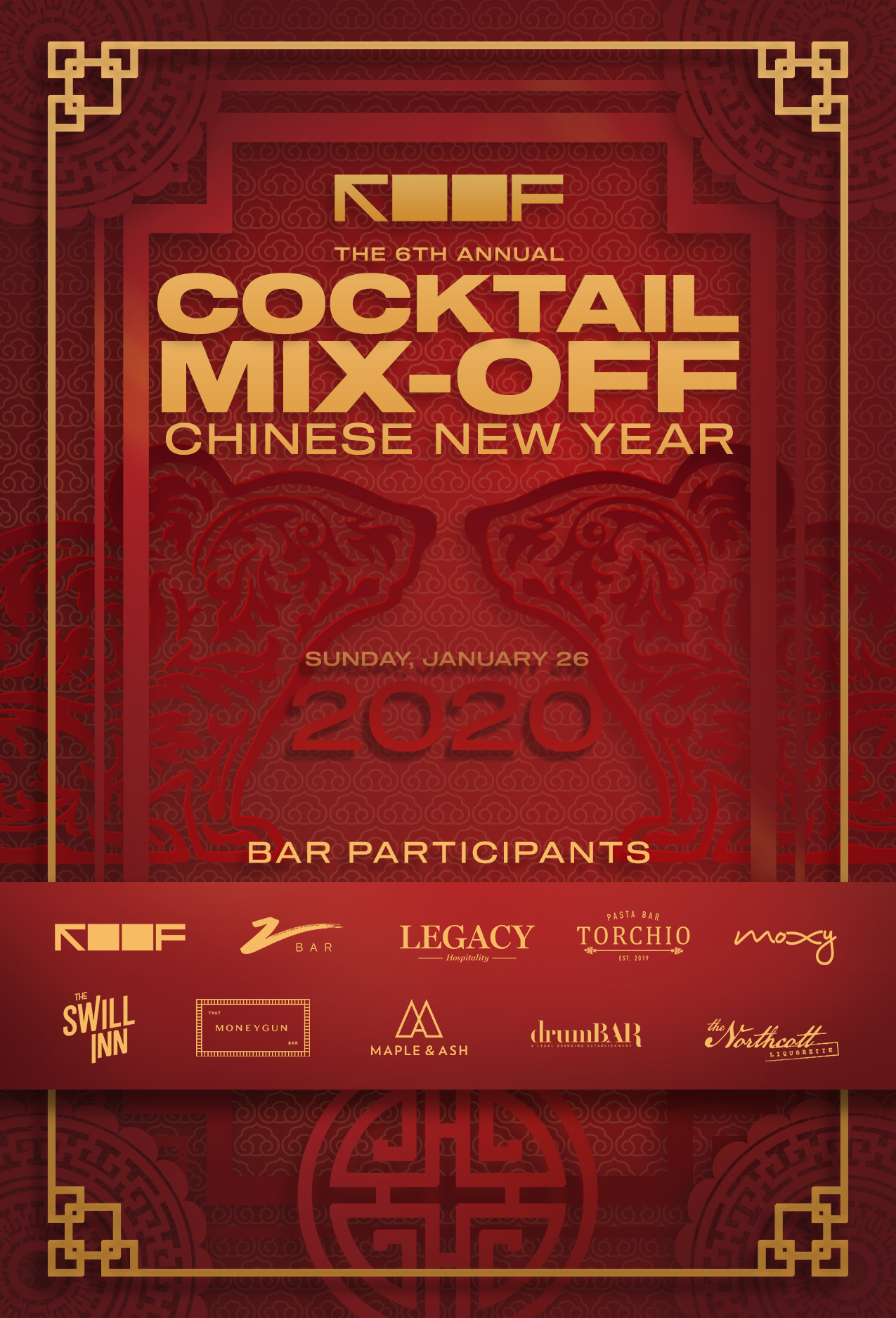 Chicago's beverage community will once again ascend 27 stories above it all on Sunday, January 26, to compete in the 6th Annual Cocktail Mix-Off on ROOF's recently renovated Gallery. This year, the friendly competition invites the finest bar and beverage minds in the city to create the best CHINESE NEW YEAR themed cocktail. Attendees will vote for a crowd favorite cocktail winner and best table display, while an elite panel of industry judges will crown the winner of best overall cocktail.
Each competitor will be randomly assigned a liquor and will create their unique cocktail to be voted on by the evening's guests and judges, who will be sampling all of the evening's creations. Competitors are up for winning Best Overall Cocktail, Best Display, and the Crowd Favorite.
ALL TICKETS INCLUDE:
Cocktail samples from ALL participating bars
Savory and sweet passed bites
Live entertainment
A raffle entry to win prizes
Voting privileges for Crowd Favorite Cocktail
Proceeds benefit Speed Rack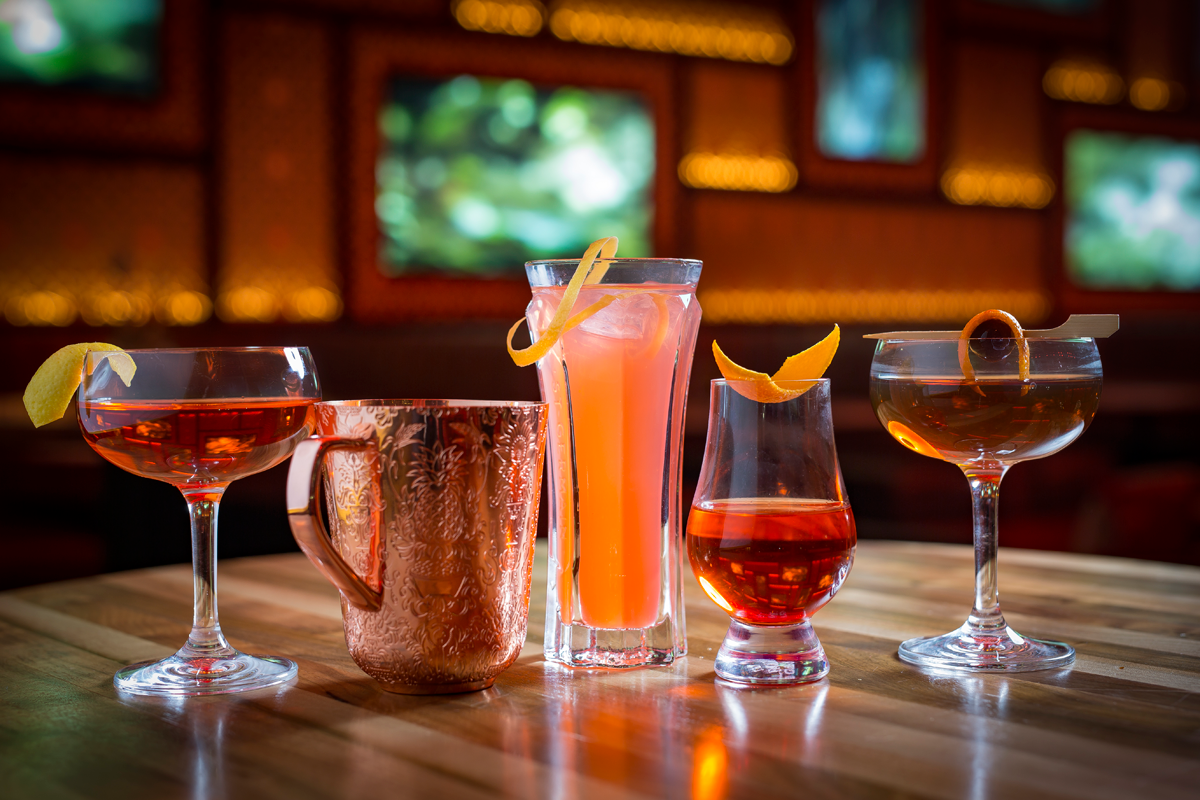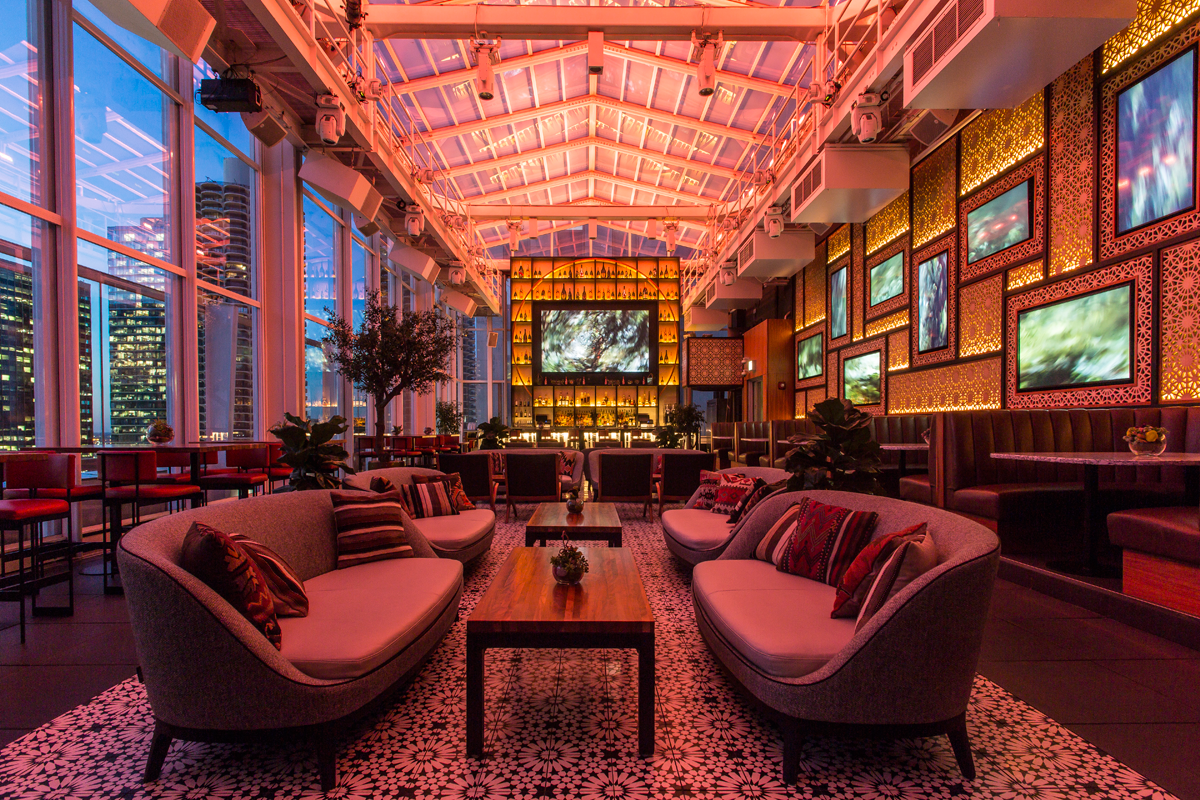 COMPETING BARS:
Drumbar
Legacy Hospitality
Maple & Ash
MoneyGun
Moxy
ROOF on theWit
The Northcott Liquorette
The Swill Inn
Torchio Pasta Bar
Z-Bar

CHARITY DONATION TO SPEED RACK
Speed Rack is an all-female high-speed bartending competition designed to highlight up-and-coming women in the cocktail industry and give back to those impacted by breast cancer. To date, Speed Rack has raised $1,000,000 to date for charities supporting breast cancer research.
Check out Speed Rack.

"2018 Hotel Bar of the Year" – Nightclub & Bar Awards
"One of the Top 3 Rooftop Bars In the World" – Travel + Leisure