Host an unforgettable event at ROOF. Rated one of the "Top 3 Rooftop Bars in the World" –Travel+Leisure, ROOF offers dramatic city views, floor-to-ceiling windows, an artisan wall with contemporary digital art, on-site production managers to create special visual effects and award winning chefs. Our 5,394 square-foot indoor/outdoor downtown Chicago venue features a retractable ROOF and a space that is climate controlled, making ROOF accessible all year-round.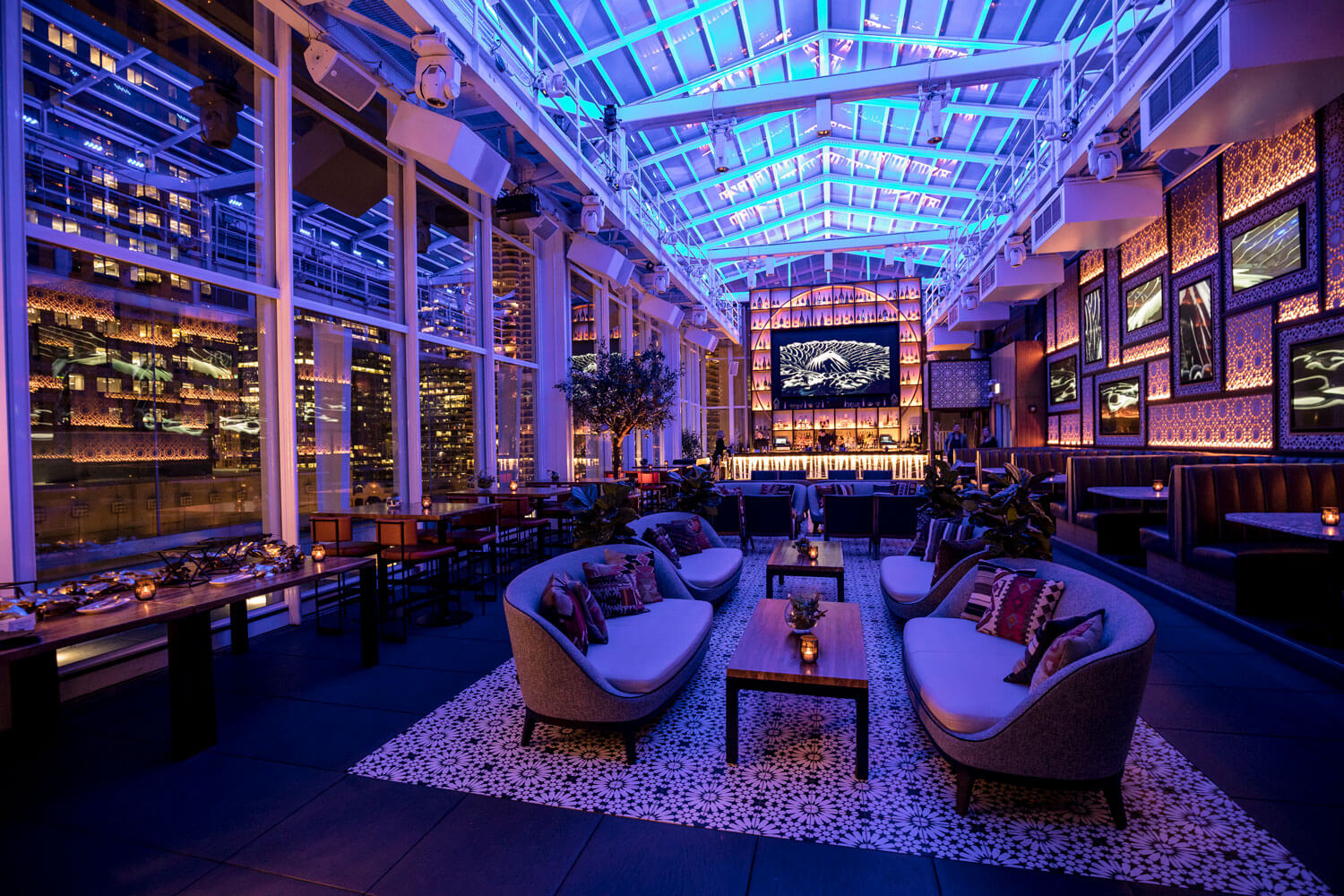 Year-round open-aired patio with retractable roof, digital artisan wall, and views of State Street and the Chicago River.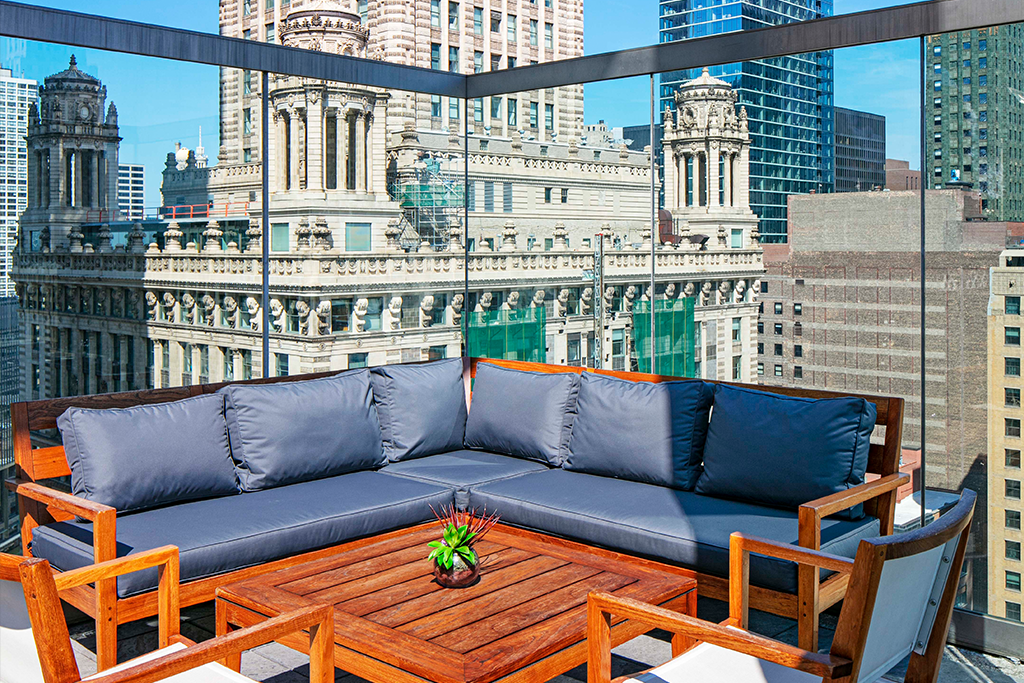 Outdoor platform suspended 27 stories high and surrounded by glass windows. Features views of Millennium Park and Lake Michigan.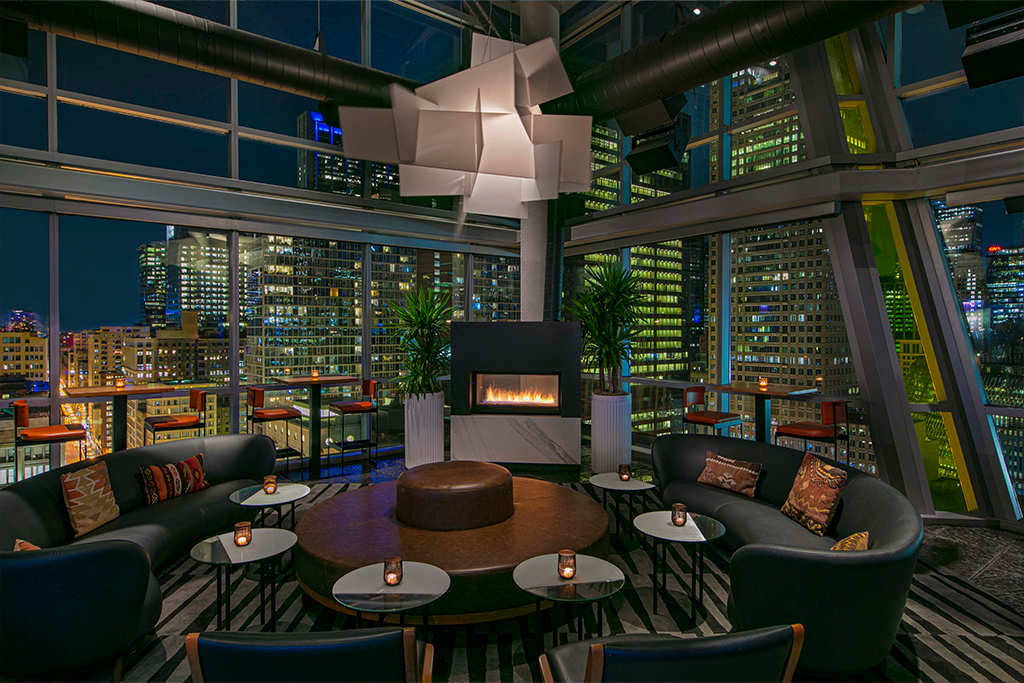 Indoor stylish corner space with floor-to-ceiling windows featuring views of The Chicago Theatre, and a fireplace.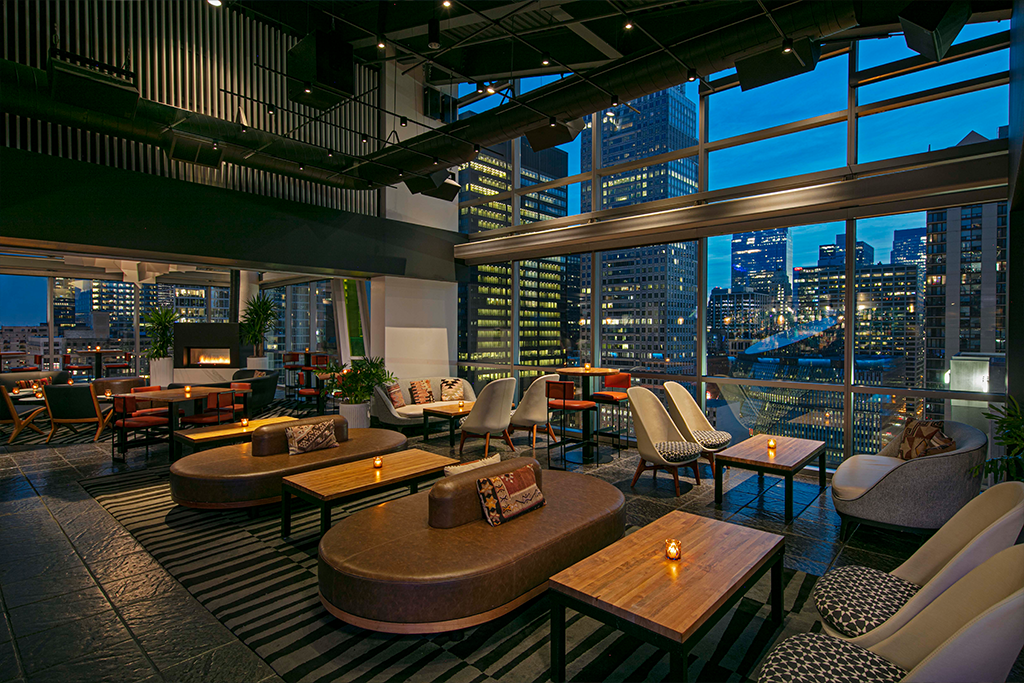 Modern indoor space with communal tables, indoor bar and floor-to-ceiling windows overlooking State Street. Bookable in connection with Living Room or separated by a partition.
| ROOM NAME | DIMENSIONS (FT) | AREA (SQ FT) | RECEPTION |
| --- | --- | --- | --- |
| ROOF ALL | 73 X 108 | 4917 | 325 |
| HANGOVER | 18 X 22 | 396 | 25 |
| LIVING ROOM | 42 X 22 | 924 | 50 |
| LOFT | 33 X 39 | 1,287 | 45 |
| LOUNGE (LIVING ROOM + LOFT) | 42 X 64 | 2,211 | 120 |
| GALLERY | 33 X 70 | 2,310 | 225 |
Corporate Events
Cocktail Hour(s)
Weddings Ceremonies
Wedding Receptions
Engagement Parties
Rehearsal Dinners
Gallery with Lush Lounge Seating
Artisan Wall with Nine LED Screens
One 160" Screen on the 40 foot Back Bar
Unique Twirling and Swirling Digital Art
Contemporary Elevated Design + Décor
Indoor/Outdoor Modern and Stylish Rooftop Event Space
Year-Round Open-Aired Patio with Retractable Roof
Breathtaking views of State Street and The Chicago Theatre
Award-winning Executive Chef
Available for Complete Buy-Out or Select Sections
Indoor Fireplace in Living Room with Floor-to-Ceiling Windows
On-site Audio Visual Team to Customize Lighting and Technology
On-site Sales Managers to Coordinate LIVE Entertainment and DJs
Short Elevator Ride Back to Hotel Accommodations
"One of the Top 3 Rooftop Bars In the World" – Travel + Leisure
"2018 Hotel Bar of the Year" – Nightclub & Bar Awards
The Gallery is ROOF's open-air patio, featuring nine LED screens that make up the Artisan Wall and one 160" screen on the 40 foot Magnum Bar, where a kaleidoscope of twirling and swirling unique digital art is displayed. The brand new lush and comfortable lounge seating invites guests to soak up the captivating contemporary art and video technology, panoramic views of State Street and the Chicago River, vibrant mosaic patterns and ambiance. The focal point in the Gallery is the golden Magnum Bar, 22 feet in height, which showcases the world's most exclusive champagnes and spirits.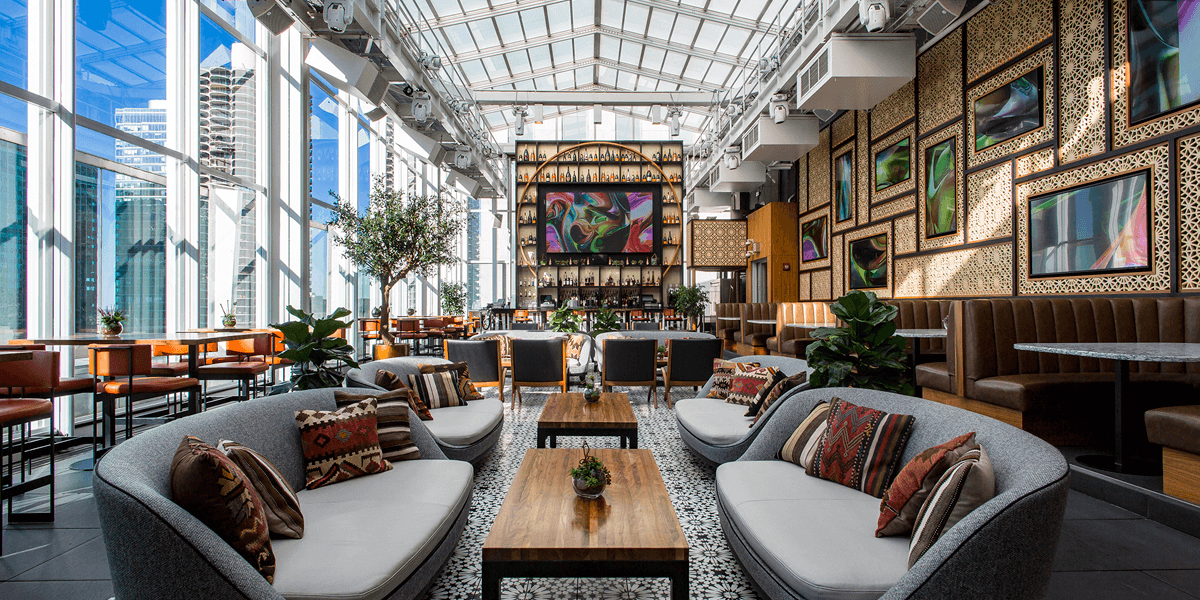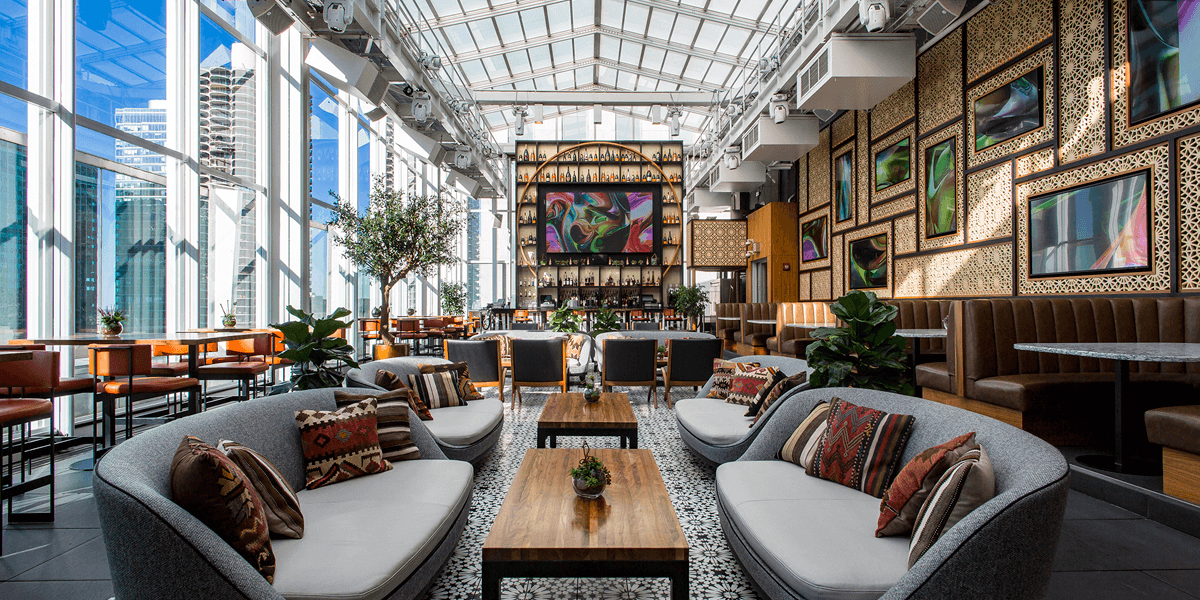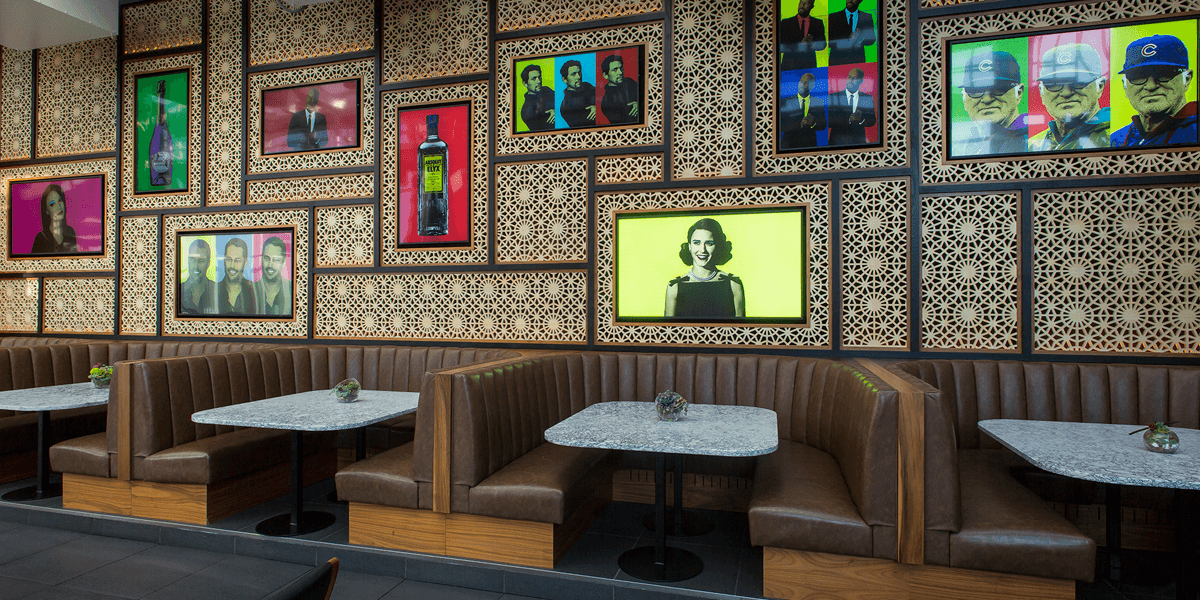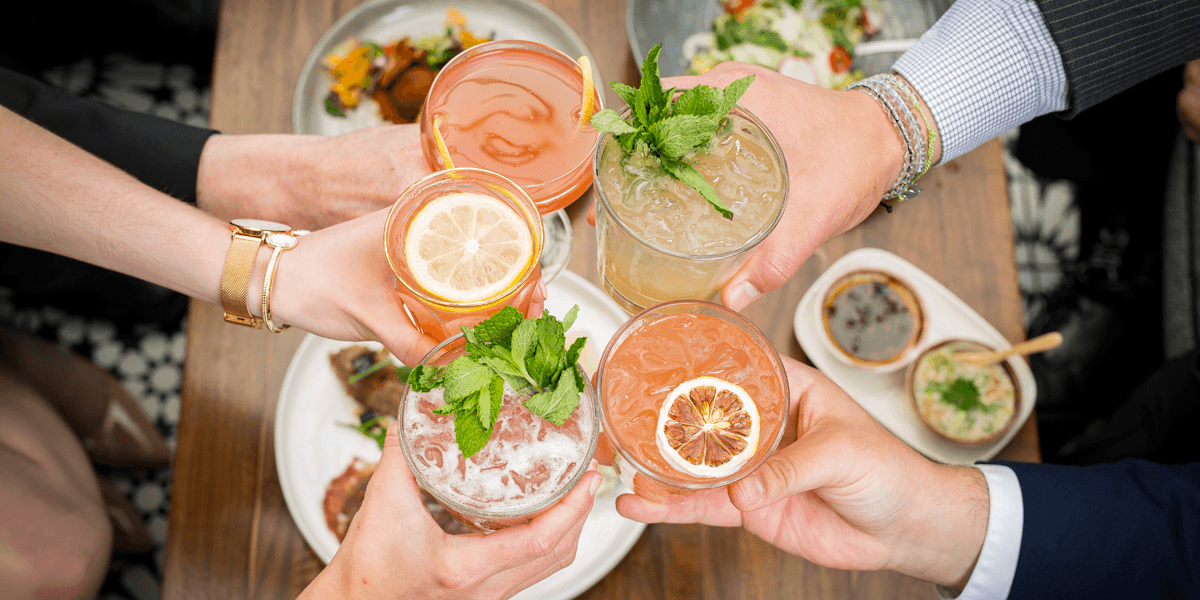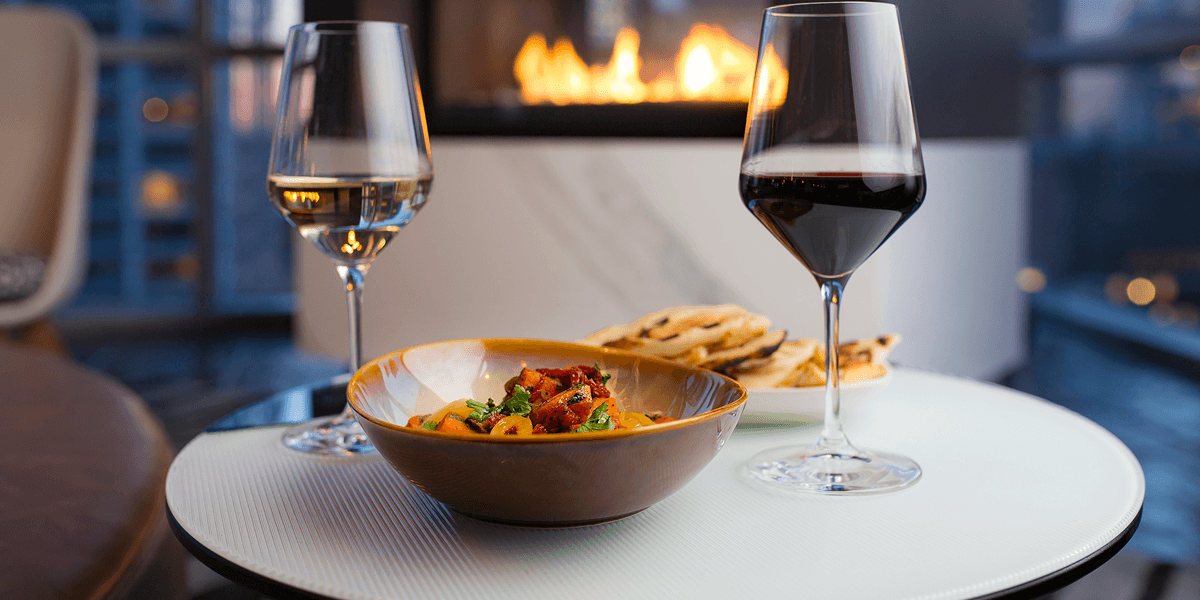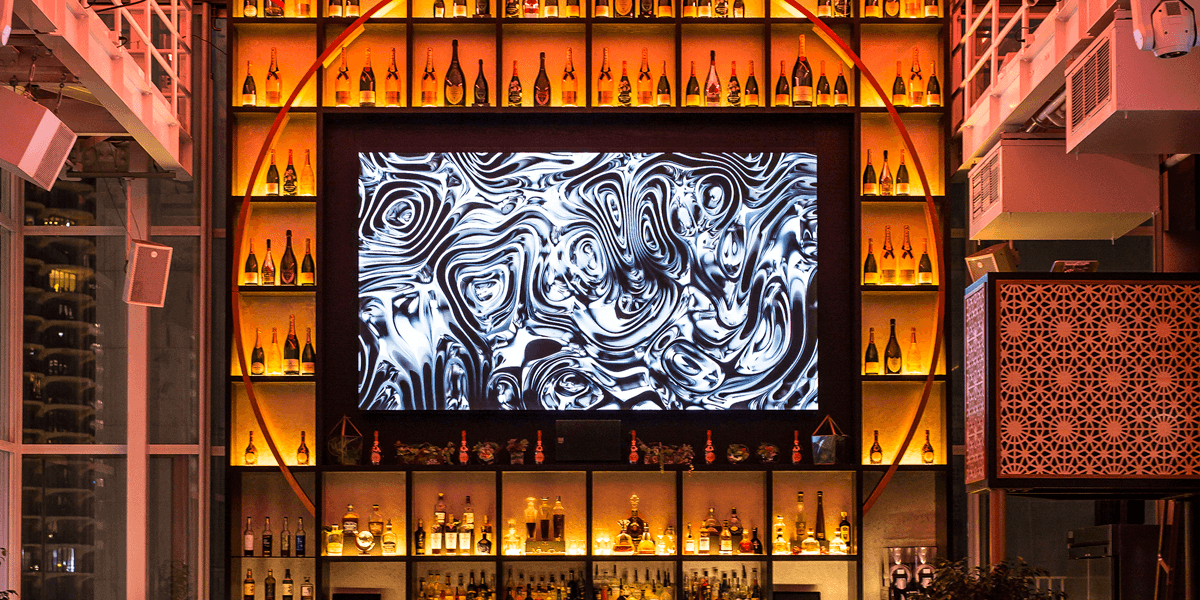 NEW DIGITAL ART IN THE GALLERY
ROOF's digital art in the Gallery combines contemporary art and video technology to create a captivating and dynamic experience. Nine LED screens on the Artisan Wall and one 160" LED screen behind the bar display a curated library of digital art transforming the space into an immersive living narrative. With a vast array of different art scenes, ROOF's digital gallery will undergo an alluring metamorphosis each day as ROOF transitions from a day to nightlife experience. Digital screens can display curated or custom graphics for Private Events.











"2018 Hotel Bar of the Year" – Nightclub & Bar Awards
"One of the Top 3 Rooftop Bars In the World" – Travel + Leisure