THE BIG GAME ON ROOF
Sunday, February 2, 2020
*** UPDATE – Tables are still available. Inquire about tables at the door.****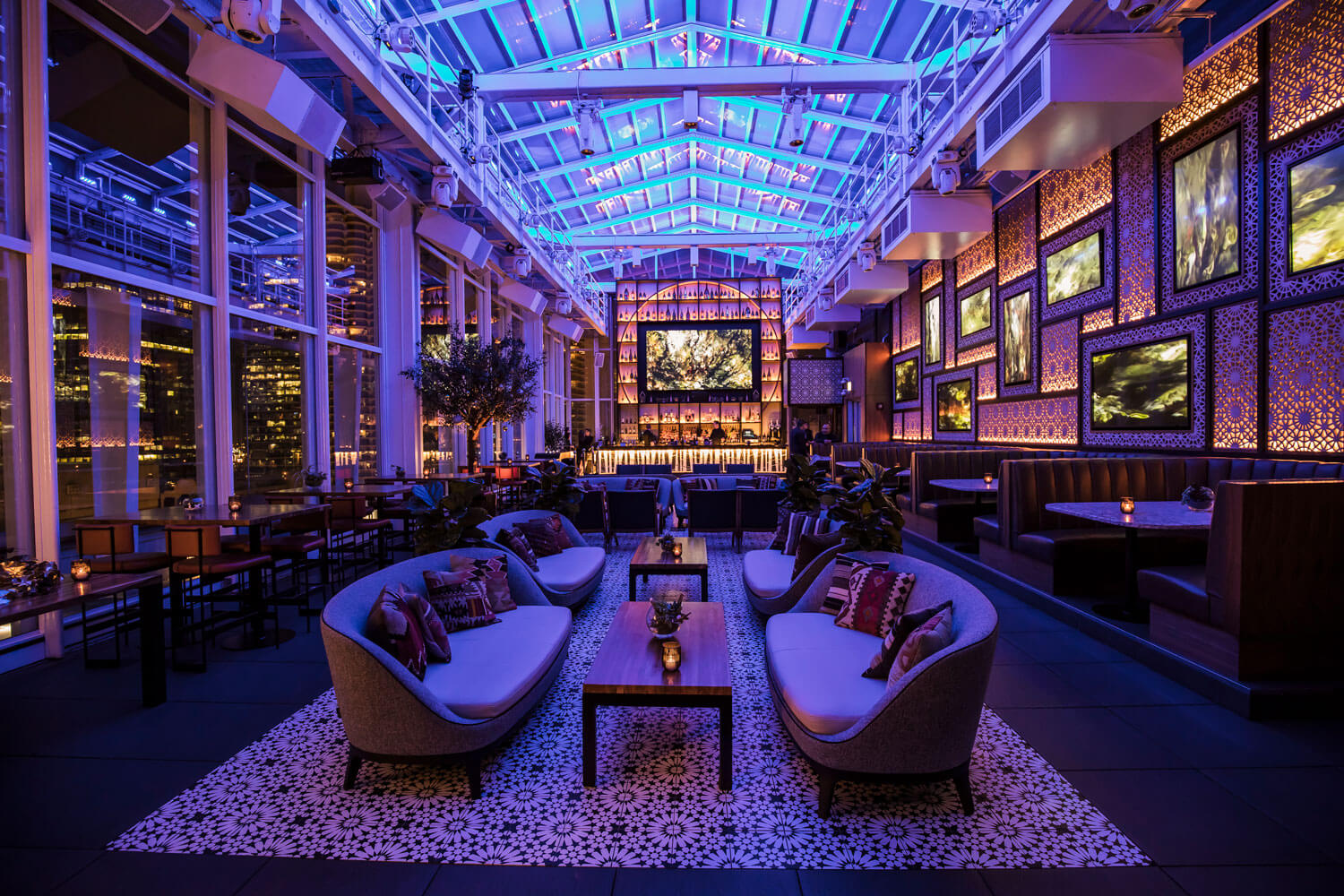 JET SET TO MIAMI
ROOF is throwing a Super Bowl party like never before— whether you're watching for the half time show and commercials or the game, ROOF is the place to be.
Experience the game 27 stories above it all with chilled cocktails, delicious food, impressive screens and sweeping skyline views. Football fanatics and music fans alike will experience the play by play of the game and the dynamic half time performances from a state-of-the-art sound system and on multiple screens, including a 160 inch screen and Digital Artisan Wall.
Whether cheering for your favorite team or performers, feel the excitement and experience The Big Game on ROOF.
Doors open at 4pm.
Reserve a table so we are ready for your arrival.

"2018 Hotel Bar of the Year" – Nightclub & Bar Awards
"One of the Top 3 Rooftop Bars In the World" – Travel + Leisure